The Butte
jump to: Pictures - Reviews - Measurements & Specs
butte
[byoot]
–noun Western U.S. and Canada
an isolated hill or mountain rising abruptly above the surrounding land.
The Apex Butte is an affordable class-AB headphone amplifier built with the same quality design as the other Apex products. Small in size, it can still deliver a lot of power to drive virtually any headphones.
The Butte is a DC-coupled design, so it can deliver bass punch that no cap-coupled amp can deliver. It has incredibly low distortion and an insanely wide frequency response. It is very transparent.


Click on the photos for a full resolution version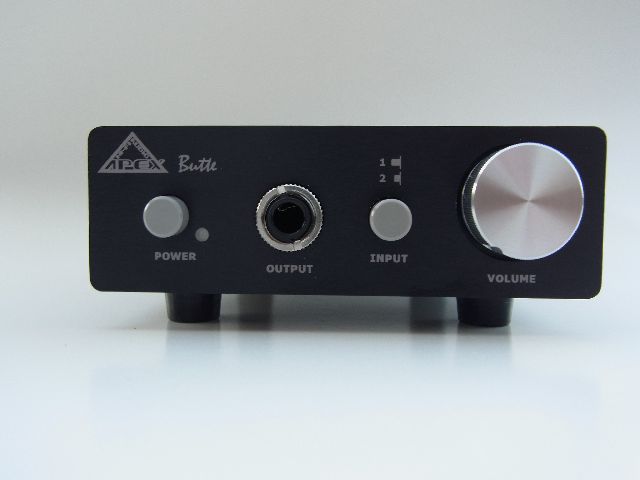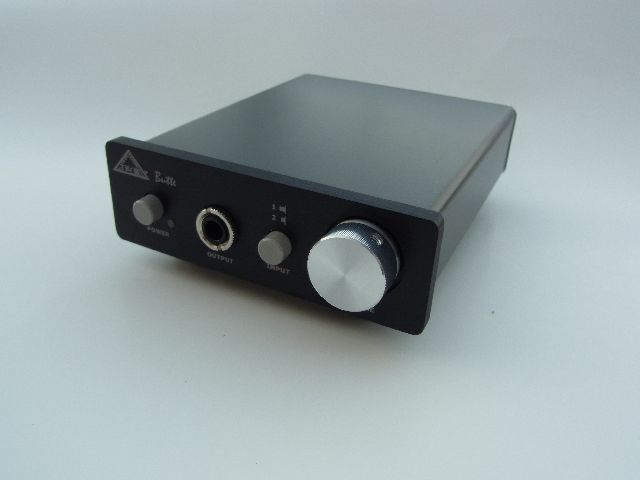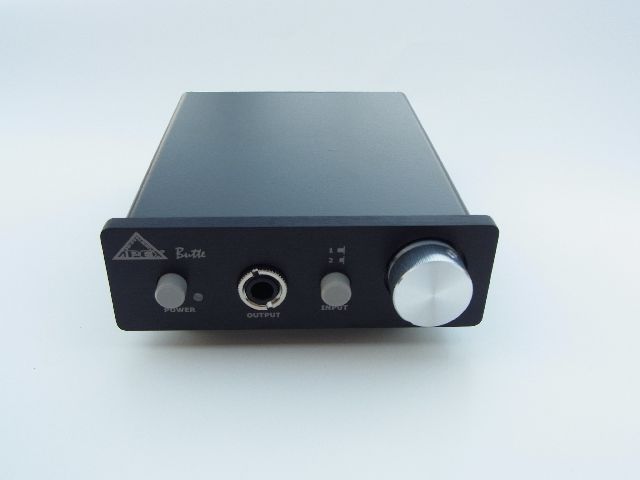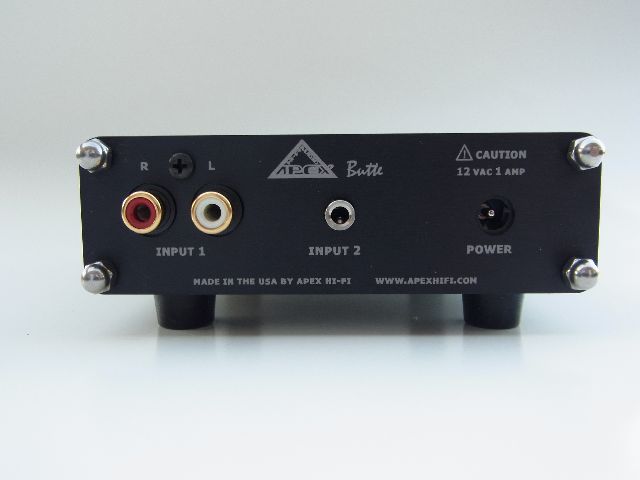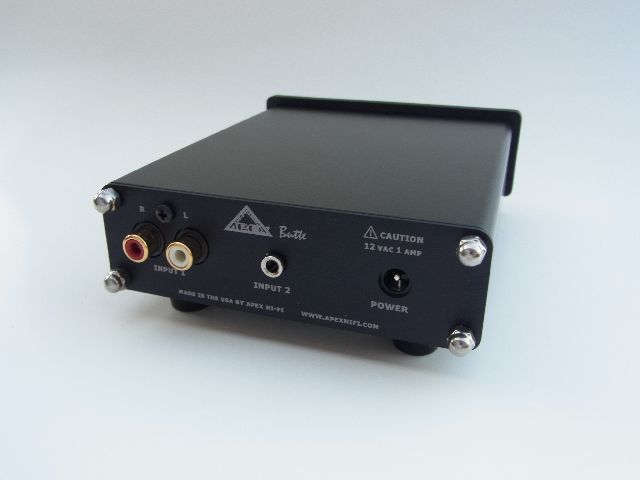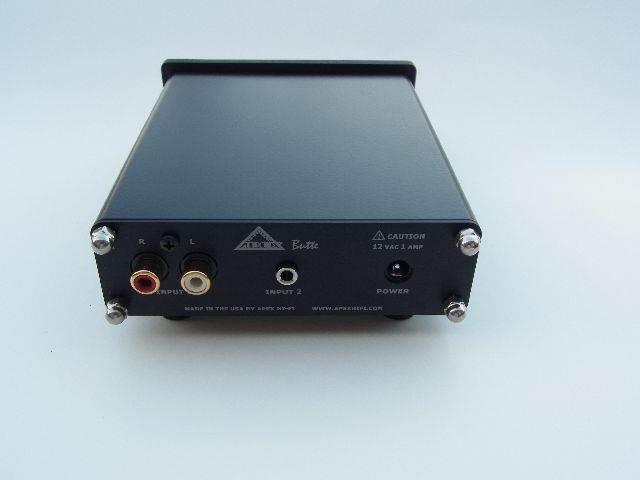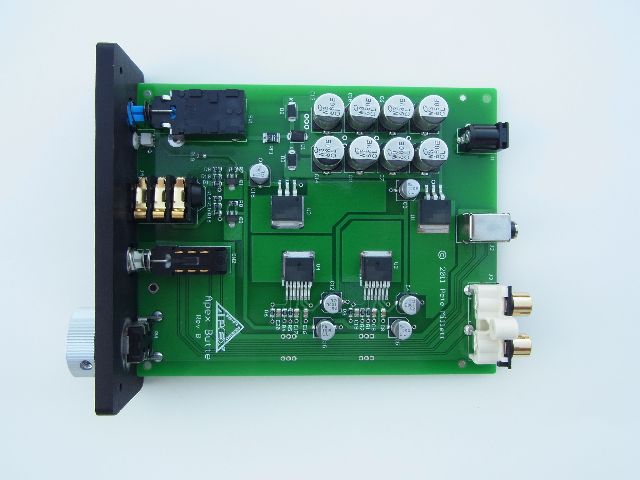 Coming Soon
Measurements and Specifcations
NOTE: Please read the page about headphone & amp specs!
Values are typical.
Max output leven into 150 ohms @ 1kHz: 7.2V RMS / 20V P-P / 340mW
Max output level into 33 ohms @ 1kHz: 5.0V RMS / 14V P-P / 750mW
Peak output current: 200mA
Input impedance: 50k ohms
Output impedance: 3 ohms
THD+N 1V 1kHz 150 ohms: 0.003%
THD+N 1V 1kHz 33 ohms: 0.005%
FR: 20-20kHz +/- 0.1dB
FR: -3dB DC – 240kHz
Noise 400Hz – 30kHz: 30uV
Max gain 1kHz: 20dB
DC offset: +/- 5 mV
Power: 120 VAC, 60Hz, 15 watts max. (consult Apex for other voltages)
Dimensions: 4.3" W x 5.3" D x 2" tall
FFT: 1V RMS @ 1kHz into 33 ohms: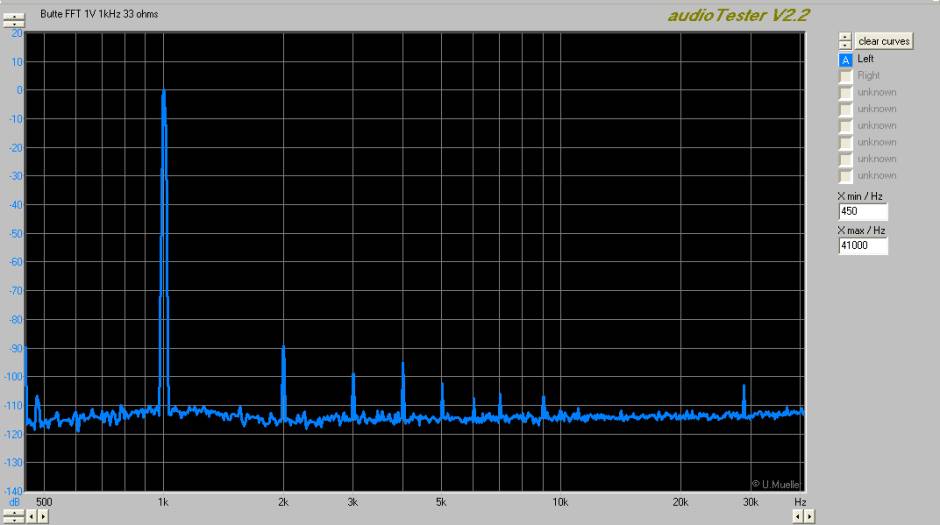 *the peak at ~28kHz is a measurement artifact
FFT: 1V RMS @ 1kHz into 150 ohms: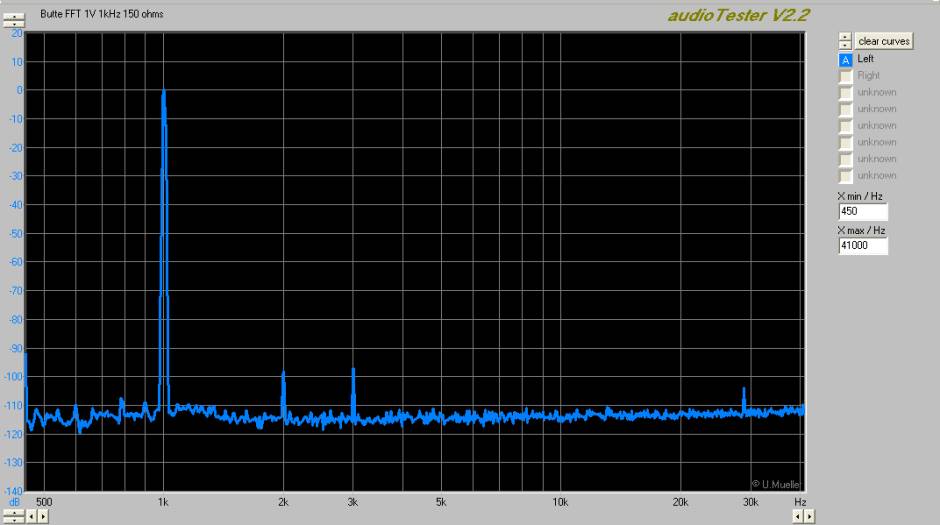 *the peak at ~28kHz is a measurement artifact
Frequency response: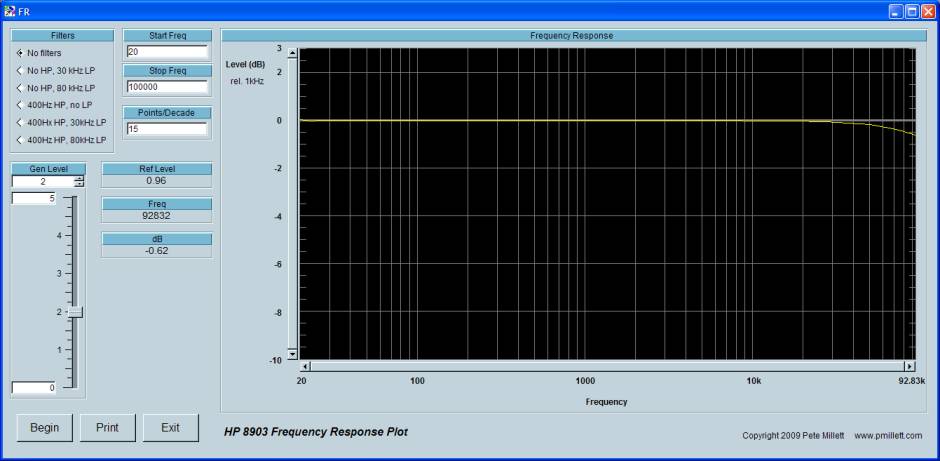 THD+N vs. frequency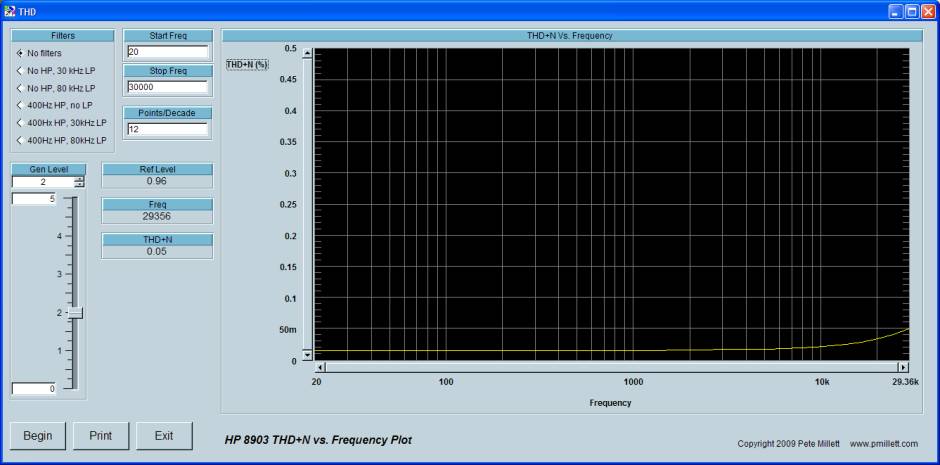 THD+N vs. output voltage (1kHz into 33 ohms):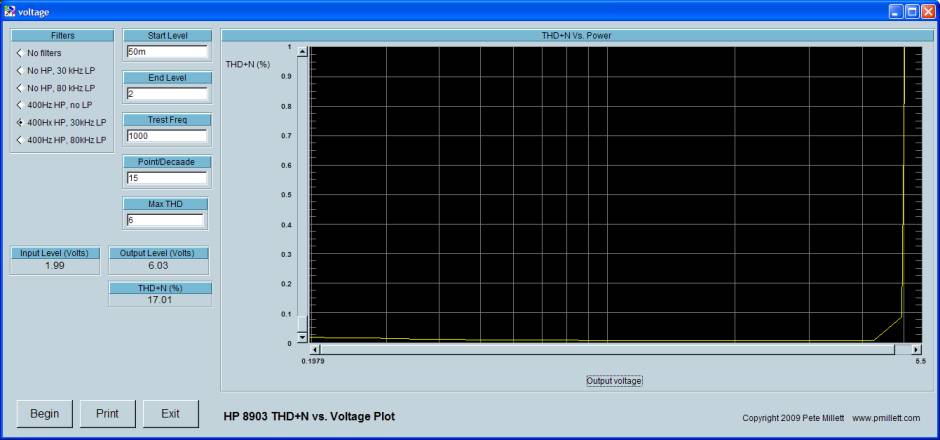 THD+N vs. output voltage (1kHz into 150 ohms):